new iPhone and a new virtual place to be
Issue #3: New iPhone SE, Clubhouse is the new virtual place to be
If you've been sent this by a friend or colleague then sign up now to get this in your inbox yourself each week.
---
New iPhone SE
Apple released details of a new, cheaper iPhone - the iPhone SE 2 (although they're just calling it the SE). It went on pre-order this week and will start shipping on 24 April. It has clearly proven popular though as the availability date has now started slipping in to May for some regions.
The new device essentially has the insides of the iPhone 11 with the A13 chip but in a smaller 4.7" form factor similar to the very popular iPhone 8. The camera has been slightly updated to include 4K video and software to give Portrait mode (blurring the background). They've gone old school too and stuck with Touch ID rather than newer Face ID tech. I suspect to keep the price down and to keep the older form factor which doesn't have the famous notch.
All of this comes in either Black, White or Red, and costs £419 for the base 64GB model, £469 for 128GB, and £569 for 256GB.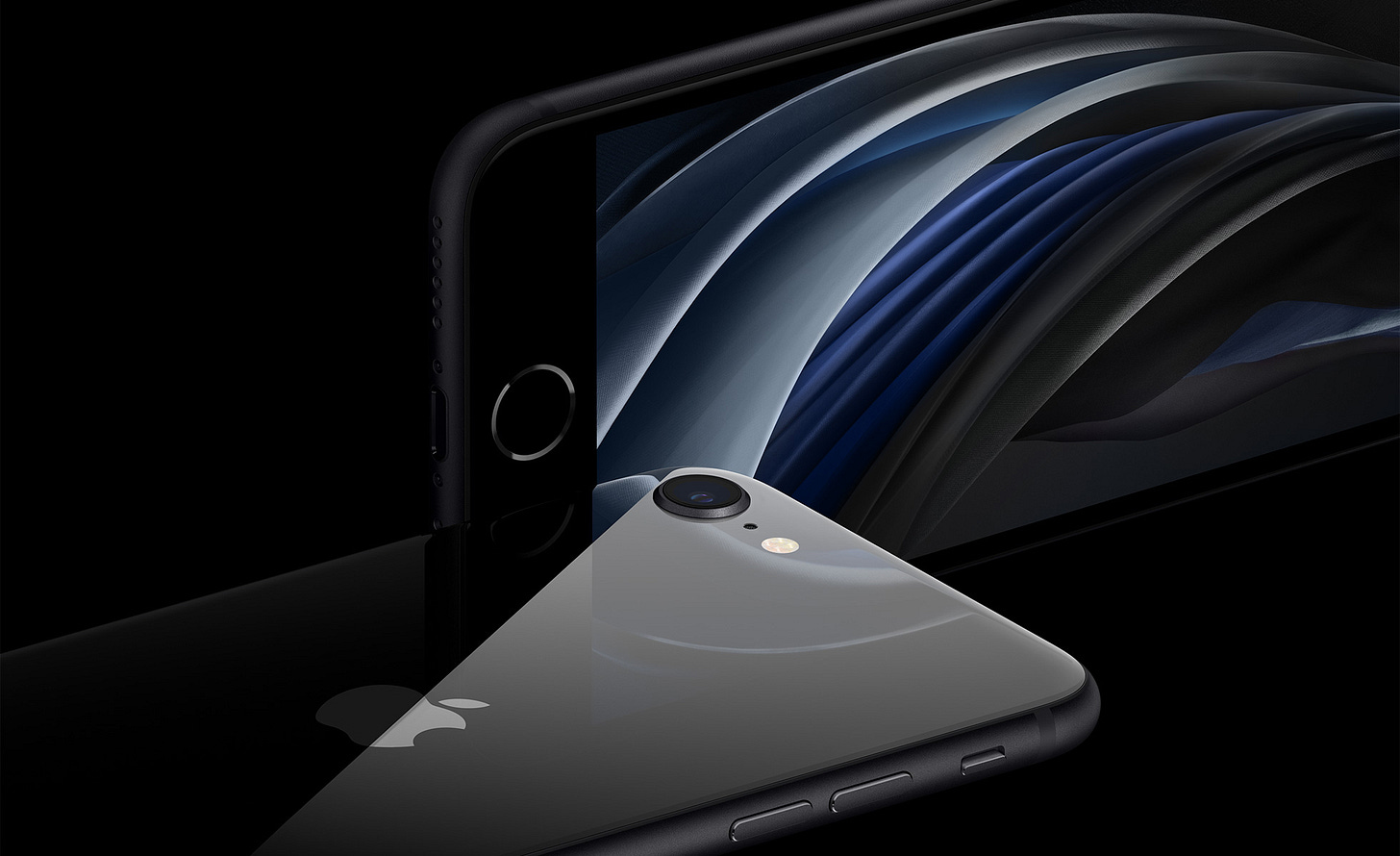 This phone is aimed at those who like to generally have good tech but aren't interested in spending £1000s on the latest device. Apple wants to keep them from switching to Android where they can get a reasonable phone for a tiny fraction of the cost of a new high end iPhone. When you think how long this phone will last, probably 3+ years, its extremely good value for money, particularly when compared to a similarly priced Android which would likely last 1-2 years.
Interestingly you can now get a new iPhone SE, AirPods and an Apple Watch for less than £800 - amazing value.
I have absolutely no doubt that this phone will prove hugely popular. It's been a couple of years since there's a properly cheap new iPhone so those with the old SE, iPhone 6, 7 or 8 will be looking to upgrade.
---
Clubhouse
Our new WFH life is spurring the creation of tonnes of new social apps to connect us seamlessly to our friends, family, and colleagues. With cleared calendars ad-hoc communication is quickly becoming the way with apps like House Party proving popular in allowing friends and family to video chat without needing links, codes, passwords and calendar invites. Spontaneity is where it's at it now.
There's now a new service launching which is becoming the place to be. It's called Clubhouse. Clubhouse is an audio-based app where users can jump in to voice chat rooms with their contacts. The rooms have no labels, you just see who's in there. You can join to chat, or just listen in.
But, before you jump over to the App Store, you should know that it's not currently available to the public, it's by invitation only. This has seen it's popularity jump as those without access get FOMO while those who can access gloat on Twitter & Instagram.